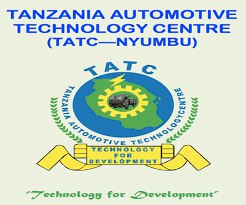 Tanzania Automotive Technology Centre (TATC), synonymously known as "Shirika la Nyumbu", was formally established on the 14th December 1985, through a Presidential Order, made under the Public Corporations Act 1969. TATC's mission is to develop a reputable capacity for automotive engineering by conducting research and innovation, technology transfer and quality assurance services.
TATC is wholly owned by the Government of the United Republic of Tanzania through the Ministry of Defence and National Service (MoDNS).
Establishment Purpose
To create a Centre of Excellence in Tanzania to advance technological innovations, with the ultimate aim of attaining self reliance in technology relevant to the economic and social well being of the country.
20 NEW GOVERNMENT JOB OPPORTUNITIES AT TATC- NYUMBU 2021
TATC seeks to recruit intelligent and result-oriented Tanzanians with high integrity to fill 20 vacant posts mentioned below: download PDF file below:
CLICK HERE TO DOWNLOAD PDF FILE
Building of TATC
TATC was built through heavy Government investment , leading to;
Technology acquisition through 'technology transfer initiatives' between Timoney Technology Ltd of the republic of Ireland and the Government of the United Republic of Tanzania.
Construction of the TATC technology infrastructure from a green fields.