Job Description
ASA Microfinance Tanzania Limited, incorporated under the Companies Act 2002 (No. 93819) of Tanzania and an affiliate of ASA International (www.asa-international.com), one of the largest microfinance companies in the world. We are hereby inviting qualified citizens of Tanzania to be part of our team for the following positions. ASA Tanzania is an equal opportunity employer who requires dynamic, loyal and committed young men and women who have passion for people's socio-economic development to fill in the following positions for immediate appointment.
Position: Network Engineer – 01 Post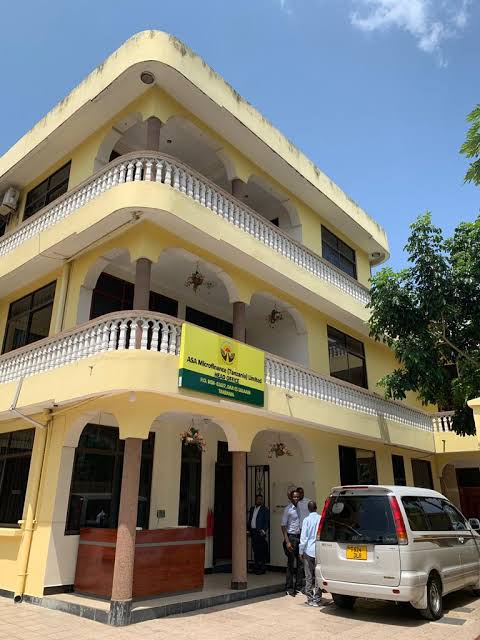 Job Responsibilities:
Maintaining computer networks and systems including Servers, Routers, Switch, Firewall and other devices.
Installing and configuring Network equipment to update or fix hardware or software issues.
Updating virus protection software to keep data and communications protected.
Monitoring computer systems to improve network performance for computer systems and networks.
Fixing software and hardware configuration issues for users on-demand or from inspection of the systems.
Identifying and solving any problems that arise with Computer Networks and Systems.
Consulting with staffs to specify system requirements and design solutions.
Budgeting and Billing for IT Infrastructure.
Assembling new systems.
Maintaining existing software and hardware and upgrading any that have become obsolete.
Monitoring computer networks and systems to identify how performance can be improved.
Communicate with vendor personnel for support relate issues.
Monitor all operations and infrastructure.
Academic Qualification & Experience Requirements:
BSc/MSc degree in Computer Science, EEE or IT related fields is required.
Professional Certification like CCNA. CCNP, Microsoft 365, Azure Cloud, Windows and Linux Server Administration will be preferable.
Minimum 3/5 years of Working experience in IT related fields is required.
Excellent oral and written communication skills.
Excellent analytical and problem-solving skills. Self-starter, Works well in a team environment and independently and adjust to changing priorities, critical and strategic thinker, negotiator and consensus builder.
Excellent interpersonal and organizational skills.
Please ensure that you mention www.mabumbe.com as the source of this job advertisement.
Remuneration: Attractive salary package will be offered relating to competencies and experiences.
General Requirements for Applicants of All Posts.
Application Letter.
Curriculum Vitae enclosing details of Work experience, skills and with postal and telephone contacts of Three Referees.
One passport size photograph attached in CV.
Mode of Application
Applicants who consider himself/herself competent with the above-mentioned position, please send your application to recruitment@asatanzania.com Or you can drop your Application in Our Head Office at House No. 01, Plot No.87, Serengeti Street, Kinondoni Road, Dar es Salaam before 1700HRS on 30th September 2022.
Only short-listed candidate will be contacted for interview. No phone calls are allowed for inquiry. No allowances will be admissible for interview.
We are all school mates struggling on how to turn the Education we got into Money…
Stay Update and Visit https://schoolmatez.com/?p=8373&preview=true schoolmatez regularly for Latest Job Opportunities.