Minister Ummy Mwalimu wants students not to study extra lessons during the holiday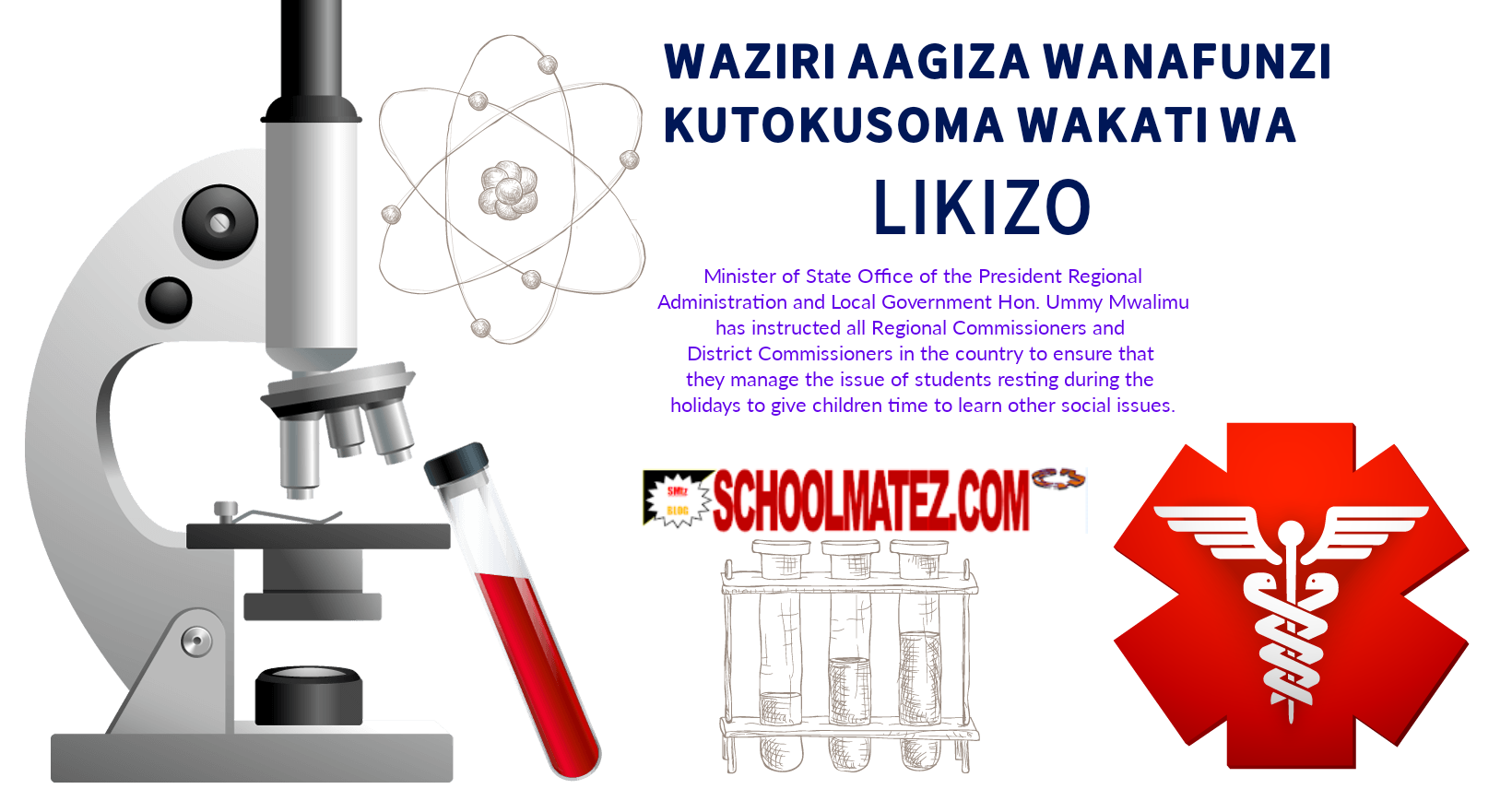 Minister of State Office of the President Regional Administration and Local Government Hon. Ummy Mwalimu has instructed all Regional Commissioners and District Commissioners in the country to ensure that they manage the issue of students resting during the holidays to give children time to learn other social issues.
Minister Ummy made the remarks today after receiving policy directives from the Minister of Education, Science and Technology Professor Joyce Ndalichako who urged her to emphasize the issue so that the students can have some time to relax during the holidays.
Addressing the 29th Graduation Ceremony of the Education Development Agency (ADEM) Bagamoyo Minister Ummy said children should rest at home during the holidays so that they can help with chores at home, study religion and help run small businesses to help parents during the holidays.
"Now education has been turned into a business, children have been studying extracurricular activities until the holiday season, they are not resting, also parents contribute money for those extra studies, children do not pass for studying for a long time, so I instruct Regional and District heads to ensure "They are overseeing this," said Minister Ummy.
She said the government had set a time limit of eight hours, believing that students would be able to study in detail all the scheduled lessons for the day, so she urged the directors to instruct school principals to suspend extra classes until 2pm, Monday to Sunday. children, we destroy them by making them tired of reading all the time without finding time to rest.