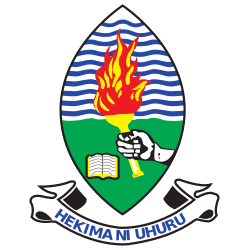 BACKGROUND
The University of Dar es Salaam, through the Government of the United Republic of Tanzania, has received financing from the World Bank towards the cost of the Higher Education for Economic Transformation (HEET) Project with Loan No. /Credit No. / Grant No. 166415 and intends to use part of the proceeds for hiring an Executive Assistant.
INVITATION TO APPLY
The University of Dar es Salaam now invites eligible candidates to apply for the job. Interested candidates should provide information that demonstrates that they have the requisite qualifications and relevant experience for the job.
JOB TITLE: EXECUTIVE ASSISTANT (1 POST)
Required qualifications and Experience
i. Applicant should possess form VI or IV Certificate of Secondary Education with passes in Kiswahili and English plus Diploma in Office Management/Secretarial Studies (NTA 6) from a recognized institution with a typing speed of 50 w.p.m., manuscript and tabulation I and shorthand speed of 100 w.p.m. Possession of a degree from a recognized institution will be an added advantage.
ii. Experience of at least ten years as senior secretary or executive assistant, part of it on donor and/or government funded projects;
iii. Experience of using internet based applications and demonstrated computer skills especially using and working with Microsoft office applications including MS Word, MS Excel and MS Power-point and other related applications.
Required Skills
The evaluation will also examine presence of the following qualities:
i. Strong analytical skills and the ability to synthesize complex concepts and to communicate them effectively;
ii. Good communication and social skills;
iii. Fluency in spoken English and ability to write lucid reports and documents in English; and ability to use Kiswahili;
iv. Strong organizational skills and ability to work in a team-oriented and culturally diverse environment;
v. Ability to handle multiple tasks, set priorities and work independently or with minimum supervision.
Duties and Responsibilities
i. Be in-charge of the day-to-day coordination of the Project workflow for the Project Implementation Unit (PIU);
ii. Handling incoming and outgoing mails, files, faxes and email messages and ensuring that they are properly channelled to respective destinations;
iii. Handling all official travel related matters for the Project coordination team;
iv. Ensuring quality of all documents requiring approval/endorsement of the Project Coordinator/Deputy Project Coordinator;
v. Typing letters, reports and communications;
vi. Receiving and directing visitors;
vii. Receiving telephone calls and taking messages;
viii. Taking meetings' minutes and following up on the implementation of matters arising from the meetings;
ix. Ensuring that management decisions are properly and timely communicated to project's focal points and user departments;
x. Coordinating all office needs and requirements;
xi. Scheduling appointments for the Project Coordinator and Deputy Coordinator;
xii. Responding to diverse enquiries and making decisions on matters intended for or delegated to the Assistant; and
xiii. Any other duty as may be assigned by the Project Coordinator/Deputy Project Coordinator.
REMUNERATION AND BENEFITS
Salary: Annual gross salary of USD $ 18,000 inclusive of statutory deductions.
TERMS OF SERVICE
Three-year contract with possible extension of up to five years, renewable annually based on performance
I. Signed application letter.
ii. Detailed CV which includes names and addresses of two referees.
iii. Photocopy of relevant academic certificates, transcripts and professional certificates.
iv. Photocopy of birth certificate.
v. Preferred mode of communication, e.g. telephone, fax, email.
Applications shall be submitted to the:
Deputy Vice Chancellor (Administration)

Mwalimu J.K. Nyerere Mlimani Campus

University of Dar es Salaam

P. O. Box 35091,

Dar es Salaam, Tanzania

Tel: +255 2410 394

Fax: +255 22 240718

E-mail: dvc-pfa@admin.udsm.ac.tz
NOTE
Only shortlisted candidates will be contacted for an interview. Shortlisted candidates with certificates from foreign universities and secondary schools will be required to bring with them certificates of verification by TCU and NECTA respectively at the time of interview.
DEADLINE
Two weeks from the date of first appearance of this advertisement.
Applications bearing the evidence of having been posted before the deadline may be accepted if received within the processing time.
Date: 20th December, 2021